Connect Four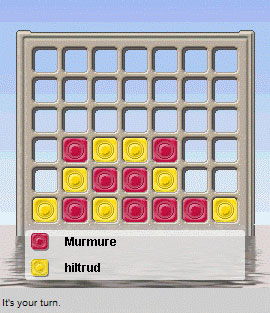 The aim of the game is to place four of your playing stones in a row, either vertically, horizontally or diagonally.
However, you may not place the stones just anywhere on the playing field, only on the lowest free space in each column. The playing field stands vertically and the stones fall down.
The players take turns to place the stones by clicking on the corresponding column.
Whoever has four of his stones in a row first is the winner.

You can find more information on the game here...